About Docuten
Docuten is a fast-growing technology company headquartered in the lovely coastal city of A Coruña, with offices in Madrid.  
We are a SaaS product company whose mission is to help mid-market and large-sized companies go digital. To achieve that, we offer an integrated bundle of digital signature, electronic invoicing and SEPA direct debit automation.
We work with companies like Desigual, Estrella Galicia, Louis Vuitton, Autogrill, Wolters Kluwer and Unidad Editorial who use the Docuten platform to improve efficiency while optimizing their back office
About the role
Key Accountability and Responsibilities
Understand customers' needs and desires.
Understand existing product pain points through collaboration with different business units and defining solutions to address them.
Brings new features to market by analyzing and proposing product requirements and managing product development programs, establishing time schedules with engineering and stakeholders.
Prioritize backlog according to product needs.
Be responsible for creating user stories, user manuals, and general documentation.
Collaborate with the business team and stakeholders to drive and deliver a successful product launch.
Evaluate product impact.
Assesses market competition by comparing the company's product to competitors' products regularly.
Communicate properly decisions adopted to affected business units.
What we are looking for
2+ experience as Product Manager (preferable SaaS projects).
Technical knowledge to effectively manage features and roadmap.
Collaborative team player that can also lead cross-functional teams to deliver products on time.
Strong creative problem-solving and analytical skills to identify opportunities and pain-points through research, data, customer insights and business unit knowledge.
Be able to develop product definition and requirements, translating them into clear, prioritized and actionable user stories.
A very detail-oriented person who understands the best practices of UI/UX.
Excellent communication skills.
Proactive attitude.
A person who has experience working in a startup environment in the product team.
Fluent in English
What are we offer:
Salary range: 30 - 40K€
Remote work policy: up to 3 days per week for WFH
Flexibility - to be able to balance personal and professional life.
2 extra days of holiday, one for your birthday and one extra day for whenever.
Half-Day Fridays: On Fridays, Lights off by 14:30h CEST.
Annual personal budget 📒. Minimum of 800€ for you to spend on developing yourself (online courses, conferences, training etc).
DocuDay: A get-together party where everyone from Madrid, and A Coruña come together twice a year.
30% flexible payroll (based on Cobee app), to save money on telecommuting, kindergarten and meals.
You can meet our team here or to check some of our internal interviews!

We are waiting for you!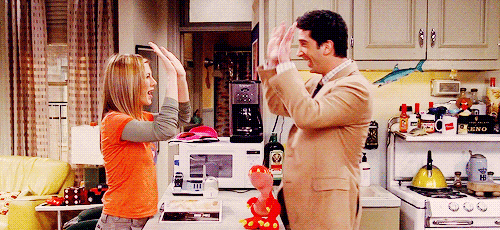 Or, know someone who would be a perfect fit? Let them know!