Technology
·
A Coruña, Madrid
·
Flexible Remote
Desarrollador/a Java Junior
Buscamos un Desarrollador/a Java para Madrid o Coruña. Nuestro desafío es crear un producto increíble para impulsar la digitalización! 💰18-21K +Beneficios. Se ajusta a ti? Apúntate!
[ ¿Por qué deberías leer esta oferta? ]
Somos una empresa de producto SaaS cuya misión es ayudar a las empresas medianas y grandes a digitalizarse. Para lograrlo, nuestra oferta comprende un paquete integrado de firma digital, facturación electrónica y automatización de débito SEPA directo.
Trabajamos con empresas como Desigual, Estrella Galicia, Louis Vuitton, Autogrill, Wolters Kluwer o Unidad Editorial que utilizan la plataforma Docuten para lograr una mayor eficiencia mientras optimizan sus procesos administrativos.
Somos un equipo joven que se divierte y disfruta con su trabajo. Sabemos que las personas felices rinden más y nos esforzamos en crear las mejores condiciones para ello.
En este momento estamos en pleno crecimiento, incluyendo un proceso de internacionalización. Si te incorporas ahora a nuestro equipo tendrás posibilidad de crecer con nosotros.
[ ¿Qué esperamos de ti? ]
Buscamos un desarrollador/a Java que quiera crecer con nosotros.
Nuestro objetivo es hacer menos cosas mejor, así que el enfoque en la calidad en el desarrollo y la entrega continua de valor es fundamental
Al ser una empresa de producto el trabajo lo realizamos desde nuestras oficinas. No hay ningún miembro del equipo en cliente. La mayoría de nuestros productos tienen como lenguaje base Java pero tenemos varios productos programados con Groovy. Casi todos nuestros servicios están corriendo en Kubernetes o sobre contenedores Docker.
Gran parte de tu trabajo consistirá en resolver incidencias de soporte de nuestro producto Docuten. Para resolver las incidencias tendrás que:
Modificar código Java
Acceder y consultar bases de datos
Acceder vía SSH a servidores
Usar Git para gestionar código
Todas las anteriores juntas :-)
Además probarás pull requests de compañeros para asegurar la calidad de los desarrollos.
[ ¿Qué pedimos? ]

Que tengas al menos 1 año en un puesto similar.
Que conozcas Java y que hayas programado con este lenguaje.
Una persona con buena capacidad resolutiva y con ganas de investigar problemas complejos.
Buen jugador/a de equipo! 
[ ¿Qué  valoramos? ]
Experiencia con metodologías Agile (nosotros usamos Kanban).
Experiencia en Spring, REST e Hibernate.
Que estés acostumbrado a escribir test unitarios.
Que tengas conocimiento de Groovy y Grails.
Que no tengas miedo a tocar, muy de vez en cuando, front-end: HTML, CSS y JavaScript.
[ ¿Que te ofrecemos? ]
Salario entre 18.000 y 21.000€ en función de tus habilidades.
Contrato indefinido
Posibilidad de trabajar en nuestras oficinas de A Coruña o Madrid. Somos un equipo internacional y mañana podría haber más destinos.
Café, frutas y snacks disponibles en nuestras oficinas.
25 días de vacaciones
Clases de inglés semanales
Presupuesto personal de 500€/año para formación de para asistir a eventos y tiempo semanal para formación.
Escoge tu equipo de trabajo favorito (Linux, Mac o Windows)
Conciliación de la vida personal y familiar (flexibilidad horaria)
Retribución Flexible (cheque restaurante, transporte y guardería)
Y un gran ambiente de trabajo!
No dudes en conocer a tus compañeros de trabajo o dejar que sean ellos quien te cuenten un poco sobre Docuten en estas 20 entrevistas!
[ ¿Cómo va a ser el proceso de selección? ]
Mantenemos a los candidatos bien informados durante todo el proceso. No queremos hacer perder el tiempo a nadie y nos gusta dar feedback independientemente de tu avance en el proceso.
Primero realizaremos un filtrado de los CVs o perfiles de Linkedin para comunicar a las personas que claramente no encajan en lo que buscamos.
Para los demás el proceso consistirá en:
Entrevista por videoconferencia (30 minutos aprox.)
Entrevista personal con CTO/POP's y reunión con el equipo técnico (2,5 horas aprox)
Si al finalizar las entrevistas vemos que hay un encaje con nuestra cultura y con las necesidades a nivel técnico te haríamos una oferta para tu incorporación definitiva!
¿Te gusta la que lees? Te estamos esperando!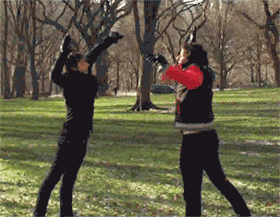 Department

Technology

Locations

A Coruña, Madrid

Remote status

Flexible Remote
Contact
Ángel Aparicio
CPO - Chief Product Officer – Product Management
Related jobs
About Docuten
Docuten is a fast-growing technology company headquartered in the beautiful and friendly city of A Coruña, with offices in Madrid.

We are a SaaS product company whose mission is to help mid market and Enterprise companies to go paperless. To achieve that, our offering comprises an integrated bundle of digital signature and electronic invoicing.
We work with companies like Desigual, Levi´s, Estrella Galicia, Zendal or Northgate, who use the Docuten platform to achieve more efficiency while optimizing their back office processes.

Already working at Docuten?
Let's recruit together and find your next colleague.